11th Annual European Medical Information and Communications Conference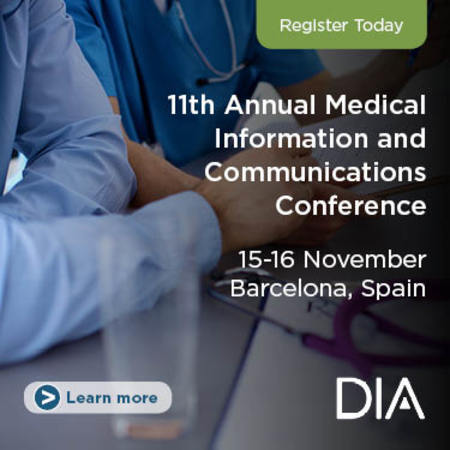 Event Type:

Conference
Event Date:

From 2017-11-15 to 2017-11-16
Location:

Barcelona,Spain
Website:
https://go.evvnt.com/138940-0
Contact person:

Customer Contact Center
Contact Email:

EMEA@diaglobal.org
Event Description:
'MedComms' Conference attendees describe their annual experience as 'an eye-opener,' 'THE forum for our organisation,' and most importantly 'an amazing community.' Now in its 11th year, the Annual European Medical Information and Communications Conference has generated a unique atmosphere of growing and connecting experts. The speakers, topics and attendees are all centered around building up one another, to deliver forward-thinking answers. WHAT CAN YOU EXPECT FROM JOINING THIS COMMUNITY IN 2017? Benchmark and optimize your own practices Dig into the details of problem-solving with hands-on workshops Go beyond the content topics to build a network of continuous support Reconnect with colleagues and meet regulators Establish leadership in areas of Medical Information and Communications
Organized by:

DIA EMEA
Deadline for abstracts/proposals:

11/15/2017
Check the
event website
for more details.